Live Online Training |
Nov 13-14 & 20-21st, 2021
Course Hours | 8am - 4:30pm EST | 1pm - 9:30pm GMT​​​
Our highly recognized Yin Yoga teacher training immersion is back for one last session in 2021. Facilitated live in a small supportive group, this training features interactive practices and lectures, in-depth textbook and resources, assisting tutorials and so much more.
Yin yoga is the practice of still, grounded stretched held for a longer duration of time to release constricted tissues & create a healthy circulation of energy. It helps us to release resistance, deepen awareness, become present and find surrender in the moment.
Learn how to teach safe & meaningful yin yoga classes, holding space for your students to melt into stillness.
In accordance with the Yoga Alliance temporary standards, online YTT's can currently receive the same accreditation as in-person courses.
The course will be facilitated as a 4-day immersion, using teachable for a professional interface for class videos and extra resources, but lectures and tutorials will be delivered live via zoom to allow a more interactive learning experience. Students will receive the 80pg+ Yin section of my textbook. The only sections not delivered live will be the morning and evening asana practices.
There will be a daily quiz, final exam and all students must submit a filmed class as a teaching practicum so I can give you some personalized feedback.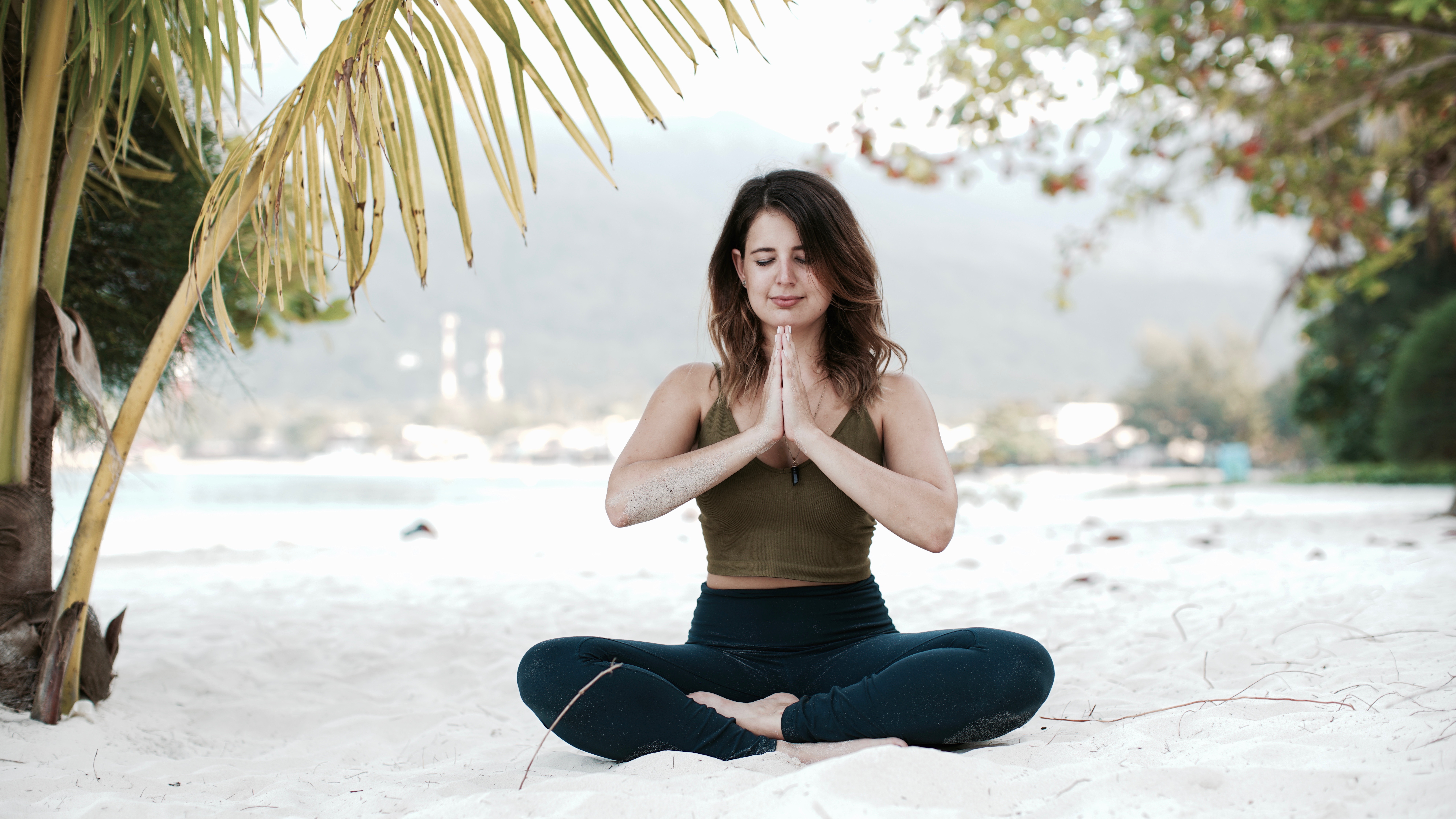 Eva Hamilton is an international yoga teacher (YTT 1000hrs, YACEP). Passionate about yoga since youth, Eva has taught yoga professionally for over twelve years.
Eva is an empathic soul who loves facilitating playful classes & healing experiences. Her intention in teaching is to craft a supportive & nourishing energy for self-exploration. Her own practice is grounded in transforming feelings of anxiety into freedom. Her teaching attempts to help others to do the same.
Eva offers yoga teacher trainings and retreats around the world. She has cultivated a library of her online classes you can join now at www.eva.yoga. She also offers mentorship + one-on-one support for new yoga teachers.
Eva's teaching converges the many styles she's studied, including hatha, akhanda, yin, restorative, yoga tune up®, prenatal, classical kundalini, hatha raja, back care yoga, chair yoga, anatomy & therapeutics, Thai yoga massage and yogic lifestyle coaching. She loves the opportunity to draw on her religious studies degree from Queen's University to unpack yoga philosophy in an accessible & enjoyable way.
Her flow classes seek an attentive balance between mindful & functional alignment, without sacrificing the transformative state of flow that unites body & consciousness with rhythmic breath. Yet, while she enjoys the creative possibilities of a flow based practice, her passion is to help people release stress and anxiety to return to wholeness. Her gentle energy is best known for her restorative & yin practices.
Eva specializes in educating on applied anatomy, yoga philosophy, teaching methodology, posture clinics & alignment, preventing yoga injuries, vinyasa flow, yin yoga, myofascial release and more. She has also developed her own unique 50hr Yin + Myofascial YTT which has now be converted to a new online offering - a 30hr LIVE Yin Yoga YTT.
Eva lives in Portugal with her partner where they are developing a yoga retreat to share with all their yogi friends.