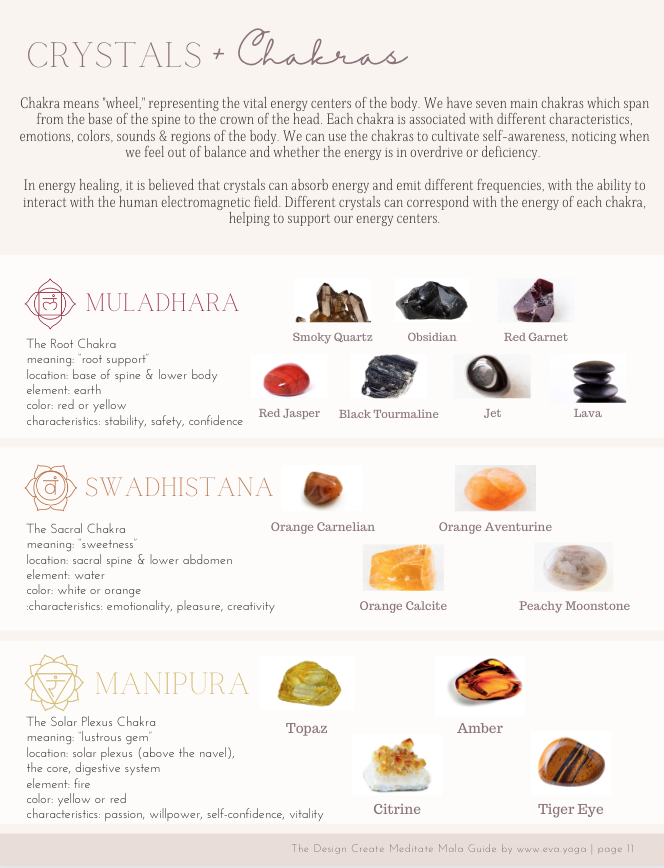 Design Create Meditate
Mala Guide + Program
Welcome to this in-depth workshop exploring the origins, symbolism and purpose of mala beads , and supporting you to make your own unique mala!
Learn where the tradition of using mala beads comes from and what the different components of a mala represent.
Discover the power of chanting mantras and how crystals interact with each of your chakras.
Design and create your own special mala, with supportive guidance on the technicalities of beading and securing your mala.
Learn how to meditate with your own mala and how to care for and cleanse it.
12 videos + a workbook
to empower you with knowledge
& help you make your own mala!
Join Eva to explore the heritage of malas and get crafty!
Her in-person mala workshops have sold-out around the world, creating space for us to be creative and deepen our meditation practice.
Now you can join in from home! This program is on-demand so you can work through the content at your own pace.
Eva will recommend materials to create your malas or you can get started using one of her unique Mala Kits at www.eva.yoga/shop
Other Yoga Experiences with Eva

EXAMPLE